Royal Academy of Culinary Arts Launches Vocational Educational Training Programs Sponsored by the European Bank for Reconstruction and Development
Royal Academy of Culinary Arts Launches Vocational Educational Training Programs Sponsored by the European Bank for Reconstruction and Development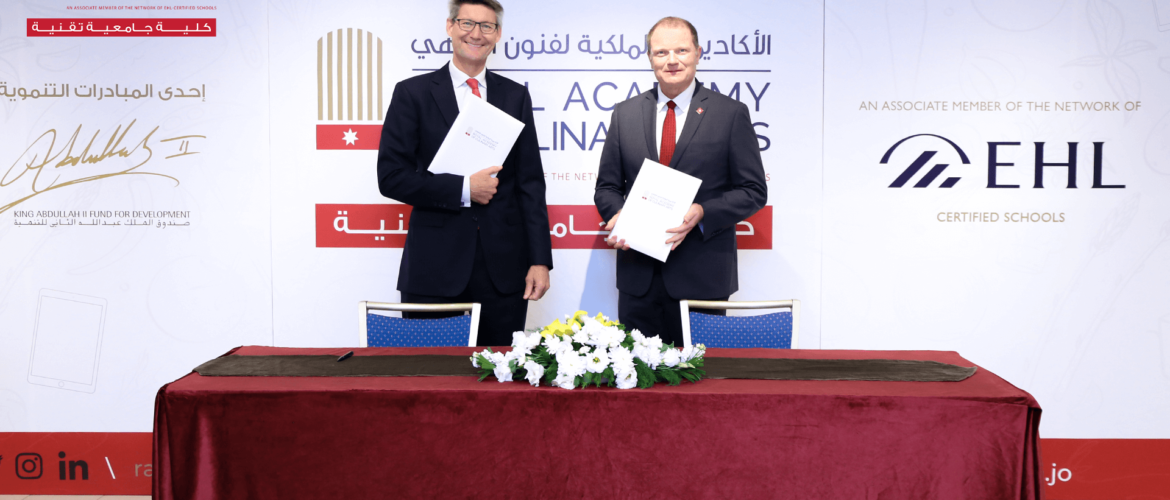 On Wednesday 20 October 2021, the Royal Academy of Culinary Arts (RACA) and the European Bank for Reconstruction and Development (EBRD) marked the launch of a new training program for Syrian and Jordanian youth. This training program, funded through the Foreign, Commonwealth, and Development Office (FCDO), will support Syrian and Jordanian youth to build the skills they need to seek employment in the hospitality and culinary industries. 
The launch event was attended by representatives of the EBRD, FCDO, and other entities, including potential employers of this program's graduates. Mr. Sean Hilhorst, Head of the Economic Pillar, attended on behalf of the FCDO, Mr. Philip ter Woort, Director and Regional Head of the Eastern Mediterranean Region, attended on behalf of the EBRD, and Mr. Mohammad Al Qasem attended in his capacity as Chairman of the Board of the Sector Skills Council on Hospitality and Tourism. 
The Royal Academy of Culinary Arts' Director, Mr. Jacques Rossel, expressed his strong support for this program: "Today RACA is proud to support its newest program in cooperation with the EBRD, as ever since its founding, following the vision of His Majesty, King Abdullah II, RACA has always sought out a means to support those who have a passion and a dream to join this industry that we all love so much, but could not afford it, through scholarship programs or various sponsorships."
EBRD Director Philip ter Woort added that this training program, which will provide access to skills development trainings for the next generation of culinary arts graduates, is crucial to support not only youth's entry into the workforce but also the recovery and growth of the hospitality sector post-COVID. 
In light of its continuous efforts to support the hospitality sector and satisfy the market's needs and demands for trainees, the Royal Academy of Culinary Arts introduced short-term vocational education and training programs that seek to develop youth's competencies for occupations in the hospitality and culinary arts industries. This program introduces a unique three-month intensive training course that will build the skills of participating Syrian and Jordanian youth to successfully enter the workforce. Students will receive a combination of soft and technical skills training, as well as communication and English language skills, followed by on the job training opportunities.