During the study programs at RACA, Two-Year Diploma in Culinary Arts students get to experience an exceptional semester (3rd semester) of industry internship outside RACA campus where they spend 5 months culinary training at a 5star hotel, whether in Jordan or abroad.
Meanwhile, the students of the Bachelor Program in Food & Beverage Management get to experience this internship semester, in addition to the 6th semester where they train in different departments of the 5star hotel, whether in Jordan or abroad.
The Internship semesters are especially designed to introduce students to real- life working environment that can boost: Personal Development, Professional Development, Professional Readiness and Career Preparation.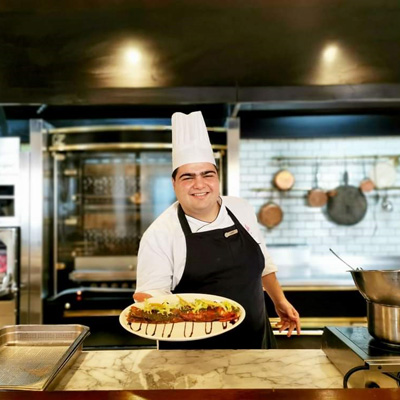 You will apply the skills you learned on campus and discover your strengths in the hospitality workplace among real guests and colleagues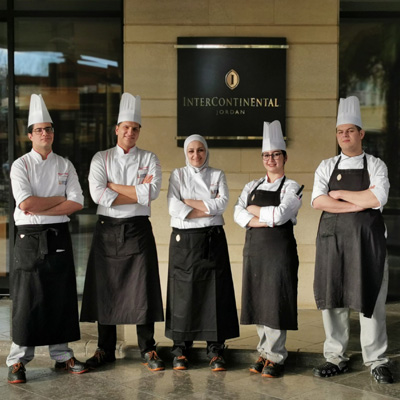 You will explore your abilities and be handed in certain responsibilities that would raise your self-confidence and help you better understand your passion and area of focus.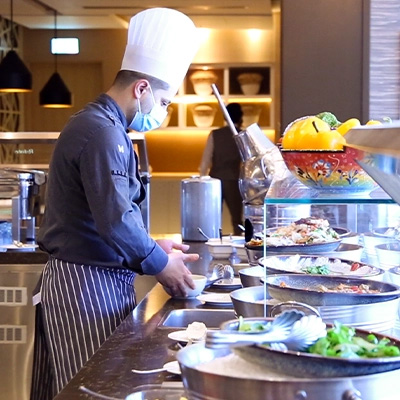 You will be able to search and apply for training opportunities based on your choice of hotel location or brand through the support and guidance of the Academy's Career and Placement Unit.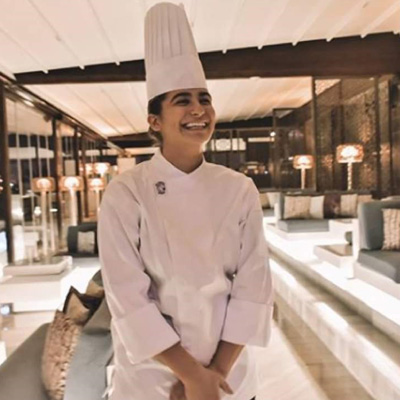 With the guidance and support of our Career and Placement Specialist, you will search and apply for internship based on your preference of hotel location and the brand it represents. You will prepare your resume and go through the experience of having a job (internship) interview.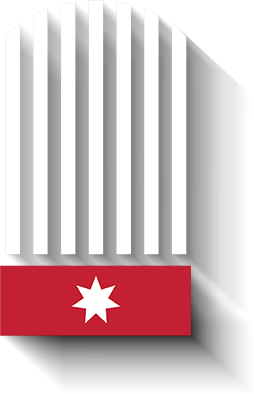 The Royal Academy of Culinary Arts is responsible for student's internship placement inside Jordan at 5-star hotels. Those who wish to complete their internship semester outside Jordan, it is their responsibility to contact the desired hotel, as well as completing the placement process.
Students must adhere to rules and regulations of the establishment, and stick to discipline rules such as punctuality, correct conduct while on duty, personal hygiene and to follow safety rules and regulations.