RACA Welcomes more than 100 students for October 2022 Intake
RACA Welcomes more than 100 students for October 2022 Intake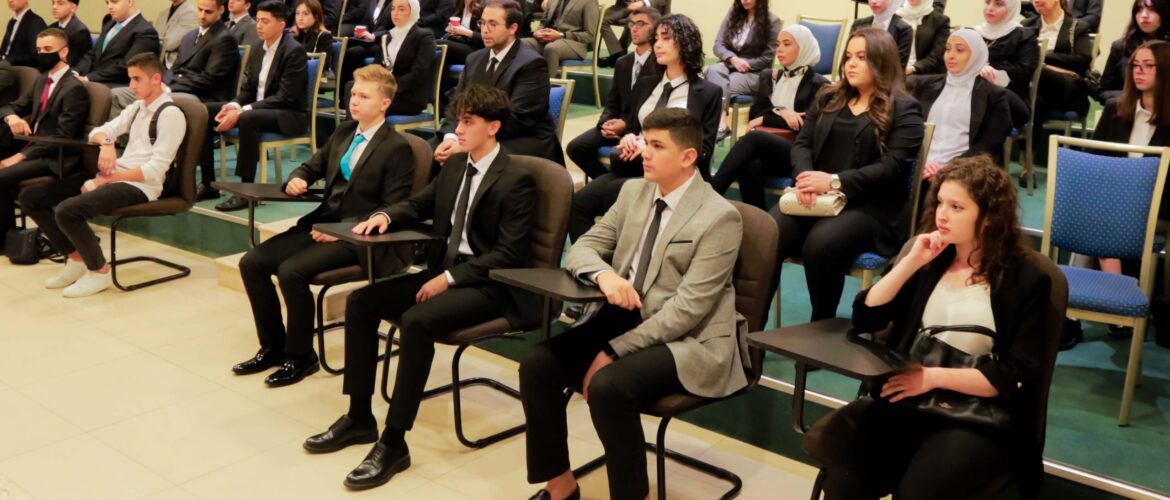 RACA welcomed over 100 individuals from different ages and backgrounds, who are united by their passion for culinary arts and Food & Beverage Management and their eagerness to learn hard in order to start their rewarding careers in the hospitality industry.
Enrolled students of the BA Program in Food & Beverage Management and the Two-Year Diploma Program in Culinary Arts went through the Induction Week as a mandatory kick-start for their journey at RACA. Firstly, they were welcomed by RACA's Director Chef Jacques Rossel, and then they received their equipment such as knife sets and iPads.
New students met their instructors and fellow classmates through team-building activities organized by RACA's faculty and staff. After that, they thoroughly discovered the campus in order to be familiarized with what will be considered to them as their second home.
A lot of valuable information was delivered to the newly enrolled students during the induction week through specialized lectures where Chef Jacques Rossel informed them about RACA's values, mission and vison and the study plan for both of our programs: the BA in Food & Beverage Management and the Two-Year Diploma in Culinary Arts. New students were also informed about RACA's standards in terms of personal grooming and dress code, in order for them to start adopting the hospitality mindset.
Moreover, they learned about personal branding and they met three of RACA's alumni, Anas Abu Doleh, Executive Sous Chef art Hilton Dead Sea, Roaa Al Homsi and Hala Jbour, Pastry Chefs at L'ETO Restaurant. The alumni shared their stories with the newly enrolled students, starting from the times they were students at RACA, going through their milestones and work experiences I Jordan and abroad which lead them to their current positions.
The Induction Week was concluded by a motivational presentation delivered by Mr. Tareq Derbas the General Manager of Ritz Carlton Amman, and Mr. Mohammad Al-Qasem the Chairman of Tourism and Hospitality Sector Skills Council. The esteemed guests talked to the new students about the importance of joining the BA program in Food & Beverage Management and the Diploma in Culinary Arts, and the amount of job opportunities that await them, whether in Jordan or abroad. They also shared their experiences in this sector and their success stories in various countries, in addition to providing advice to students and answering their inquiries about working in the hospitality sector.
Lastly, students got the chance to do field visits to many five-star hotels in Amman, such as St. Regis, Ritz Carlton, Fairmont and many more hotels, where they did a tour around the hotels and they had a brief discussion with the hotels' Executive Chefs and Food & Beverage Managers.
Wishing our new RACAteers all the best and success for the start of their chapter at RACA!