RACA signs a MoU with Amideast
RACA signs a MoU with Amideast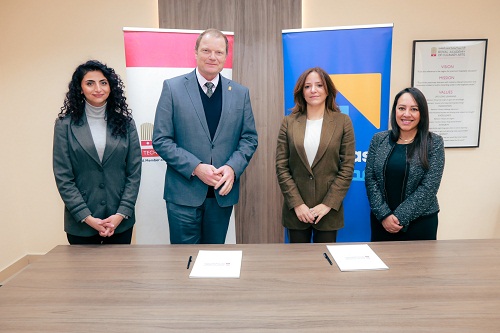 On Wednesday 15 February 2023, the Royal Academy of Culinary Arts signed a Memorandum of Understanding (MoU) with Amideast at RACA's campus in Amman.
The MoU was signed with Amideast, the leading American nonprofit organization engaged in international education, training, and development activities in the MENA, with the aim of strengthening the partnership between the two parties and promoting RACA and its programs to universities and technical colleges in the US, in addition to supporting international exchange programs for American students in the field of culinary and hospitality.
RACA's Director Mr. Jacques Rossel signed on behalf of the Royal Academy of Culinary Arts, and Mrs. Noor Al Rashid, Amideast's Country Director, signed on behalf of Amideast.