RACA School Visits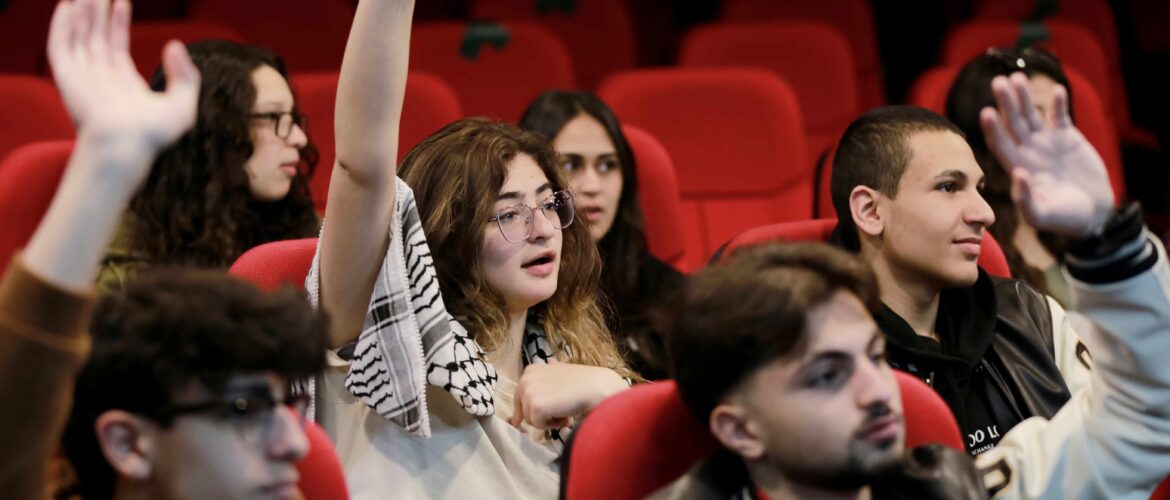 RACA conducts awareness lectures for the BA Program in Food & Beverage Management in several schools around the Kingdom
The Royal Academy of Culinary Arts held many awareness lectures at several high schools around the Kingdom to introduce RACA's programs: the Bachelor's Program in Food & Beverage Management and the Diploma Program in Culinary Arts. In addition to participating in many University Fairs and Career Days organized by high schools which aim to introduce its students to different study and career options.
RACA's awareness lectures have witnessed great interest from school principals, students, as well as university counselors and study advisors. Many inquiries were regarding the Bachelor Program of Food & Beverage Management, as it is a unique program in the region which combines culinary arts and hotel management, and is also accredited by the Jordanian Ministry of Higher Education and by Ecole Hôtelière de Lausanne (EHL), World's N°1 University in Hospitality and Leisure Management.
Those efforts done by the Marketing & Enrollment Department to hold these lectures and participate in these exhibitions come from RACA's role and responsibility in spreading awareness about the industry-relevant study programs at a time when the labor market is crowded with graduates from saturated majors, therefore comes the need for professional skills, especially in the hospitality sector which is witnessing continuous development.