RACA Participates in the First Jordanian Exhibition for Jordanian Universities in Cairo
RACA Participates in the First Jordanian Exhibition for Jordanian Universities in Cairo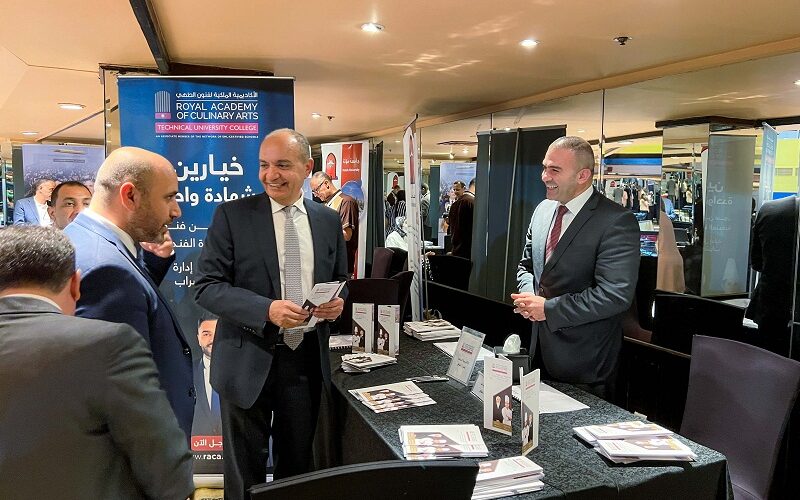 The Royal Academy of Culinary Arts participated in the First Jordanian Exhibition for Jordanian Universities in Cairo, held by the Oval Office Group for Studies and Research in collaboration with the Embassy of Jordan in Egypt and Jordan Tourism Board.
The two-day exhibition was launched on the 25th of July under the patronage of his Excellency Mr. Amjad Adaileh, the ambassador of Jordan to Egypt.
RACA's participation in this exhibition was to introduce the academy and its programs to Egyptian students and parents.